Goat Milk Bar Soap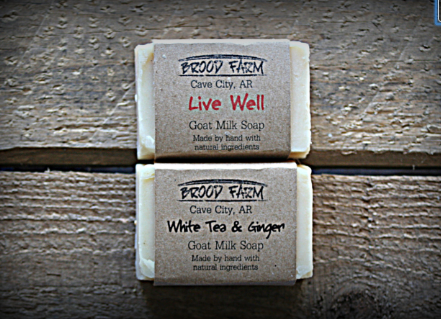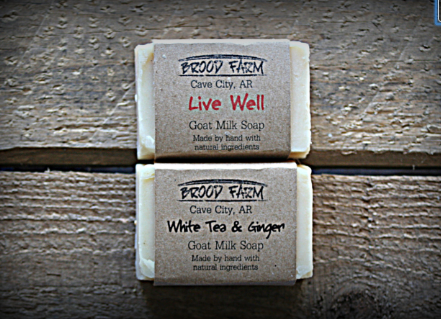 Goat Milk Bar Soap
All Brood Farm soaps are made with natural ingredients and handcrafted from start to finish here on our small Arkansas market farm. Our dairy goats are milked in the barn, and the soap is made in small batches right here in the farmhouse. Our soap is a little packaged piece of our farm, made especially to share with you.
Ingredients: Brood Farm goat milk, coconut oil, olive oil, palm oil, sunflower oil, sodium hydroxide, castor oil, fragrance oil, sodium lactate ("Pure" contains no fragrance oil)
Scent selection varies seasonally. Please select from the options listed, or send me a message to inquire about other favorite scents.
Our classics: Pure (unscented), White Tea and Ginger, Live Well (bright and citrus), Calm (lavender), Freshy Fresh (springtime in a bottle), Apple Cider (available during cooler months only), Him (designed exclusively with Him in mind)
Approximately 4 oz.
Packaging may vary.